Financial Literacy Programs
Kerry taught financial literacy across the Valley including classes for new Habitat for Humanity homeowners and for young servicemen and women at Luke Air Force Base.  She helped students learn about credit cards and how to prevent being over-burdened by debt.
She wrote a workbook for families to use in these classes and she taught many of them herself.
Kerry was also a founding board member of the Arizona Jumpstart coalition devoted to bringing Financial Literacy into K-12 classrooms. She even taught a class to teachers so they not only can stretch their pay, but take lessons and materials back to their classrooms so that the next generation will be prepared for the economic realities of this modern world. 
We are developing programs at the Martin Family Charitable Foundation that will continue her work.  
As we develop these programs we will place more information here.  If you have ideas, please submit them to us under the volunteer link below.
To volunteer to help with Financial Literacy please click here.
To donate to the Financial Literacy programs or any other programs click the link below.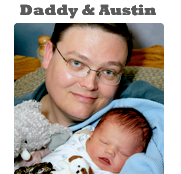 Or Mail Donations to:
Martin Family Charitable Foundation
PO Box 71266
Phoenix, AZ 85050
or
Go to any Chase Bank location and ask to make a deposit into the Martin Family Charitable Foundation Account
For Chase Bank locations near you, click here
or WaMu locations, click here